Silva enjoyed BC-FSU atmosphere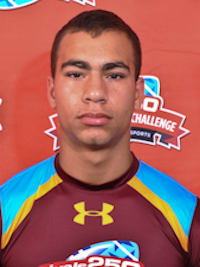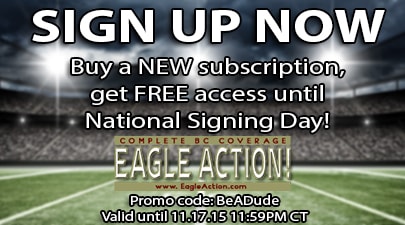 Milton cornerback
Michael Silva
has been to BC plenty of times but he seemed especially energized after his last trip to the Heights.
Ironically that enthusiasm follows a loss. It's not that Silva wanted BC to lose to Florida State. It's just that the atmosphere at the game on Friday and the effort, especially by the defense, helped make Silva's time at BC that day one of his best trips to the school yet. That's saying something.
"It was awesome, just the experience of the game itself," Silva told EagleAction.com.
The outcome of the game wasn't a highlight of the visit although the Eagles' effort during the game was something he noticed.
"I thought it was really good," he said of the game. "Of course Florida State had that first scoring drive right off the bat but after that they were battling back and forth the whole entire game. It was a field position game. There were 60 yard punts back and forth with everybody working from their 30-yard line. BC's offense was just too slow and Florida State's 'D' was just too dominant."
Silva said he arrived at the game just a little bit late, right when pregame warmups were starting and after the recruits had congregated for their activities. He was able to walk onto the field and he spent about 20 minutes there.
"(The staff) pulled me over with Blake Gallagher and Austin Burton," Silva recalled. "We got to go into the locker room and that was really cool. Probably the best part was seeing how they all warmed up and mentally got ready.
"Coach (Steve) Addazio came in and gave a really incredible, inspiring speech. After that they all prayed and ran onto the field," Silva explained. "Everybody lined up outside the locker room for the whole team to come out."
The pregame atmosphere wasn't the last part of the environment that Silva liked.
"As the game went on it was really cool watching how the crowd got really fired up every third down," he said. "The players took all that momentum to put into the game."